Skilled San Antonio Car Accident Lawyer
On This Page:
The Smart Way to Fight Your Case: Partner with a Winning Law Firm
Your life can change in an instant after a serious car accident. In addition to the physical toll, they can also impose a serious emotional trauma and financial toll on victims and their families. The Law Offices of Troy A. Brookover is here to help you fight for the damages, compensation, and justice you deserve.
With more than 30 years of legal experience, Troy has the knowledge and experience to capably handle every aspect of your car crash lawsuit. Troy has also worked to defend insurance companies, so he knows how to deal with insurance adjusters and companies. Troy is among the less than 7 percent of attorneys in the state who are Board Certified by the Texas Board of Legal Specialization.
Contact Troy today to speak with an experienced San Antonio car accident attorney. Our law firm provides free consultations so that car accident victims can discuss their legal options.
What to Do After a Car Accident in Texas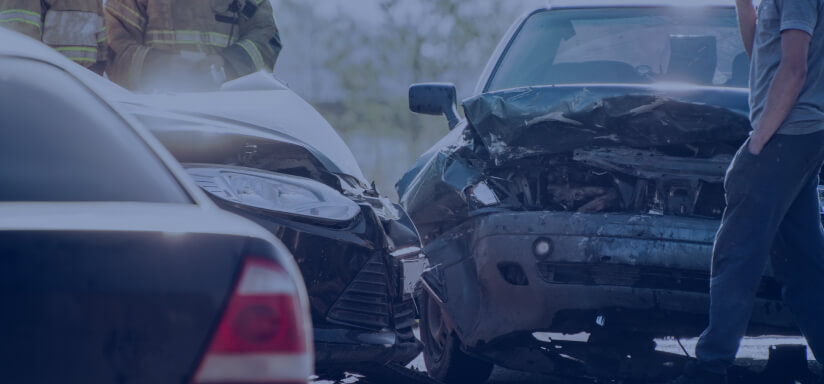 A car wreck can be shocking and can leave you disoriented and unsure of what to do. Here are some steps to follow:
Contact the police and call 911. It's important to immediately inform law enforcement if anyone is injured or shows signs of intoxication.
It's important to be cautious about giving statements to anyone after an accident, especially the other driver's insurance agent. Avoid providing any written or recorded statements without first consulting with a knowledgeable attorney.
In the aftermath of an accident, it's crucial to gather information from all involved parties, including drivers, passengers, pedestrians, and witnesses. Get their full names, phone numbers, addresses, driver's license numbers, insurance status, vehicle make and model, and license plate numbers to accurately document the incident.
It's important to document as much information as possible after an accident. Record the date and time of the accident, note any signs of driving while intoxicated, describe how the accident occurred, detail the directions of the vehicles, and document the names and badge numbers of responding police officers. Additionally, take note of any damage to the vehicles involved.
Capture evidence of the accident by taking photos of any damage to the cars, as well as street signs, skid marks, and weather conditions. This visual documentation can be crucial in insurance claims and legal proceedings.
To help visualize the accident, create a diagram showing the directions the vehicles were traveling and where the impact or impacts occurred.
If you observed any issues with the vehicles before the accident, such as bald tires or a broken headlight, make sure to take note of these details for future reference.
Even if you don't feel any immediate pain or discomfort, it's important to visit a doctor after an accident. Some injuries may not be apparent until later, and seeking medical attention can help protect your health and legal rights.
If someone admits fault for the accident, make sure to document this information. This admission can be important evidence
After an accident, it's important to obtain a copy of the police report as soon as possible. Make sure to review it carefully for accuracy and completeness.
How Can a San Antonio Car Accident Attorney Help Me?
Our top-notch San Antonio car accident attorneys can handle your claim while you focus on your recovery. Our expert lawyers can:
Launch an in-depth investigation to determine its cause and who was responsible for the car accident
Preserve evidence in your claim
Explain what to do after an accident to protect your claim, such as refusing to give a recorded statement to the insurance company or referring the insurance company to your lawyer
Preserve the integrity of your driving record
Review all applicable insurance policies to determine all potential compensation that may be available to you
Ensure you receive the medical treatment you need following the car accident
Calculate the full extent of your damages, including expenses you may incur in the future
Negotiate aggressively for the total car accident compensation you deserve
Determine if you should file a car accident lawsuit if the insurance company fails to provide an acceptable settlement offer
Answer any questions that come up during the claim process
If you were hurt in a car accident and would like to explore your legal options, contact our car accident lawyers and we can review your case for free.
How Much Is My Car Accident Injury Claim Worth?
Every car accident claim is different. It's impossible to say exactly how much any particular claim is worth. Many factors affect the potential value of your claim, such as:
The severity of your injuries
The cost and intrusiveness of the medical treatment you receive
The insurance coverage available
The other driver's degree of liability
Whether you were partially negligent in causing the car crash
Additionally, the damages you incur also heavily influence the potential value of your car accident claim. You may be entitled to compensation for losses you experienced, such as:
Medical bills
Lost wages
Reduced earning capacity
Pain and suffering
Emotional distress
Mental anguish
Costs to repair or replace your vehicle
Permanent disability
Future medical costs
Disfigurement
Impairment
The best way to determine the potential value of your claim is to contact an experienced San Antonio car accident attorney.
Statute of Limitation in Texas for Auto Accidents
Generally, you have two years from the date of the motor vehicle accident to file your claim. At first glance, this may seem like a long time. However, your lawyer will need ample time to investigate your claim, determine who is responsible for it, and negotiate a settlement on your behalf.
Your lawyer will want to work quickly to preserve all relevant evidence in your case before it's lost or destroyed. Additionally, your car crash attorney must collect evidence to support your claim and substantiate your losses for you to have any chance at financial recovery. By contacting a car accident lawyer as early in the process as possible, they can ensure that your legal right to recovery is protected.
How to Prove Fault in a Car Accident Claim
Texas is an at-fault insurance state, meaning that the at-fault driver's liability insurance policy is responsible for paying for the damages their driver caused to others. Before you can recover any compensation for the car accident, you will have to prove the other driver negligently caused it.
An experienced San Antonio car accident lawyer knows how to obtain convincing evidence to support your claim, such as:
Accident reports
Eyewitness testimony
Photos and videos of the accident
Physical damage to the vehicles and nearby property
Skid marks, tire treads, and other physical signs of the car accident
Testimony from accident reconstruction experts
Body camera footage
Dash camera footage
Causes of Car Accidents
Some of the common causes of car accidents in Texas include:
Our San Antonio car accident attorneys can conduct a thorough investigation to determine the cause of the vehicle crash and who is responsible for it.
Car Accident Injuries
The most common injuries in motor vehicle accidents are:
Amputations
Arm injuries
Burns, scarring, and disfigurement
Death
Fractures
Internal bleeding and internal organ damage
Types of Car Accidents
Our firm's San Antonio car accident lawyer has more than 30 years of experience handling all kinds of motor vehicle claims. Some of the common types of car accident cases Troy oversees involve:
Get an Expert Car Accident Lawyer Near You
If you were injured in a car accident in San Antonio, TX please contact the Law Offices of Troy A. Brookover for help by calling 210-941-1515 or filling out the contact form. Our law firm provides a free consultation so you can learn about your legal rights and how he can help with your car accident lawsuit claim.
Car Accidents and Frequently Asked Questions (FAQs)
Don't hesitate to contact an attorney if you are hospitalized. Most car accident lawyers will meet with you at a hospital or location convenient to you if you cannot make an office visit. If a lawyer insists you come to them after a crash and won't find a way to accommodate you, speak to a different attorney.
Assigning a value to your pain and suffering can be challenging because it is an intangible loss. Often, the insurance company or the court will add up your economic losses, such as medical bills and lost income, and multiply that sum by a number between one and five, depending on the severity of your harm. A car accident lawyer can provide more information on how you could be compensated for pain and suffering.
While eyewitness accounts can help, you don't have to have eyewitnesses to have a valid claim. An experienced car accident lawyer can use crash scene photos, traffic camera footage, police accident reports, and other evidence to prove your case and help you seek compensation for your injuries.
If you are involved in a car crash, and there are no witnesses nearby, take plenty of photos at the crash scene. Take pictures of vehicle damage, your visible injuries, traffic signs, debris or skid marks on the road, and weather conditions. You should also write down what happened and provide as much detail as you can remember.
If the insurance company says your car is totaled, that means it would cost more to repair the car than it's worth. If you have collision coverage, the insurance company will pay to repair or replace your vehicle after an accident. How much money you receive depends on your policy and your car's value.
When the police arrive at the scene, they'll see if anyone needs emergency medical attention. Then, they will interview all the drivers in the crash, any passengers in the cars, and any eyewitnesses to figure out how the crash happened. The police might look at surveillance footage, security cameras, or other evidence during their investigation.
Once the police have completed their investigation, they will file an accident report with the Texas Department of Transportation. You can search the state's online crash database to find your crash report and include it with your insurance claim. Many insurance companies require a police report when you file a claim. The police crash report gives the insurer a neutral account of what happened.
Uninsured motorist (UM) coverage is an add-on to your auto insurance policy that pays for your medical bills after a crash with an uninsured driver or a hit-and-run driver. Most auto insurance policies sold in Texas include uninsured motorist coverage. Essentially, your UM coverage protects you if are in an accident and the at-fault driver has no insurance, or the driver flees the accident scene without stopping. Your collision coverage pays for damage to your car.
If the other driver does not have insurance, you can file a claim with your insurance coverage. All auto policies in Texas include personal injury protection (PIP) coverage, which pays your medical bills, lost income, and other costs if you are involved in a crash, regardless of who is at fault. You should have PIP coverage unless you declined the coverage in writing. Insurance companies must also offer uninsured motorist (UM) and underinsured motorist (UIM) coverage, which is optional. This pays your medical and car repair bills if the other driver is uninsured.
A car accident lawyer can evaluate whether it's worth pursuing a personal injury lawsuit against an uninsured driver.
Generally, the following factors will determine the value of your case:
The severity of your injuries – More severe injuries require lengthier and costlier medical treatment, which can increase the value of a claim.
The strength of the evidence – An attorney can gather evidence to prove who is liable for your injuries and other losses. The stronger the evidence in your case, the more likely an experienced personal injury attorney can obtain a positive outcome for you.
The experience of your lawyer – A personal injury attorney with extensive experience in car accident cases can use their knowledge and resources to build a robust case in your favor and identify all possible sources of compensation for you.
There are a few things you shouldn't do after a car accident because they can potentially harm your case. Generally, you should avoid doing the following:
Don't admit fault, apologize, or say anything that might be construed as an admission of fault
Don't discuss the crash online or post any comments about the crash or your injuries on social media
Don't give any statements to insurance companies without first speaking to a lawyer
Don't minimize or exaggerate your injuries
Don't discard any receipts, bills, and invoices from your crash-related expenses
Every car accident is different, so it's hard to say the average settlement value of a car accident case in San Antonio. With help of a knowledgeable car accident lawyer, you may claim compensation for certain types of accident losses and expenses, including the following:
Your medical expenses related to the accident, including doctor's appointments, prescription drugs, hospital stays, physical therapy, and medical equipment
Your lost income if you cannot work while you heal from your injuries
Your reduced future earnings due to a disability or injury
Your physical pain and suffering
Your emotional distress
Your reduced quality of life due to an injury or disability
Your damaged personal property
If you file a car accident claim in Texas, you do not necessarily have to go to court. Most car accident claims settle outside of court through negotiations with the insurance company or other parties involved in the accident. However, if a case does not settle, it may be necessary to file a lawsuit to pursue compensation. An attorney can review your case and explain your options after an accident.
If an insurance claims adjuster contacts you after an accident. be careful what you say. Here are some tips to keep in mind:
Don't admit fault – It's important to avoid admitting fault or apologizing for the accident. This can be used against you when determining fault. This rule also applies any time you speak to the other driver.
Don't agree to a recorded statement – The insurance adjuster might ask for a recorded statement. It's best to avoid consenting to this until you've spoken with an attorney.
Stick to the facts – Only provide the adjuster with factual information about the accident. Do not make estimates or guesses if you don't know the answer to a question. It's better to have your attorney handle communications with the insurance company.
Don't settle quickly – Don't settle too soon with the insurance company. Work with a knowledgeable lawyer who can evaluate settlement offers and provide dependable guidance on whether an offer is reasonable based on the specific facts of your case.
After a car accident in Texas, there are several pieces of evidence you should collect, including the following:
Contact information – Get the names, addresses, phone numbers, and email addresses of all parties involved in the accident, including any witnesses.
Insurance information – Locate the insurance information of all drivers involved in the accident, including policy numbers and insurance company names.
Police report – Contact the local police department to get a copy of the accident report. The report will provide details about the accident, including the date, time, location, and the names of the drivers and witnesses involved.
Photographs and videos – Take photos of the accident scene, the damage to all vehicles involved, and the injuries you sustained. Document any relevant road or weather conditions that contributed to the accident.
Medical records – Gather copies of all medical records related to the injuries you sustained in the accident, including treatments, medications, and follow-up appointments.
Repair estimates – Obtain written repair estimates for any accident-related vehicle damage.
Witness statements – Ask for written or recorded statements from any witnesses who saw the accident occur.
You can still seek compensation if you contributed to a car accident. Texas's comparative fault law apportions compensation based on each driver's share of the blame for an accident. You can still recover if you are partly at fault as long as you are no more than 50 percent responsible for the accident overall.
Yes, you can still file a claim even if you were not wearing a seatbelt during the accident. However, not wearing a seatbelt can negatively affect your ability to recover compensation.
Under Texas law, if your failure to wear a seatbelt contributed to your injuries, then the amount of compensation available could be reduced accordingly. If your injuries would have occurred regardless of whether you were wearing a seatbelt or not, the defense would not apply.
If a Texas car accident results in injury, death, or property damage, you must report it to law enforcement. Failure to report can result in misdemeanor charges.
In Texas, fault in a car crash is based on negligence. Negligence is the failure to exercise reasonable care that causes harm to another person. Investigators use evidence of negligence from crash reports, photos, and witness statements to determine who is at fault after an accident.
That is a decision each person must make for themselves. The best lawyer for your injury claim will depend on the specifics of your case, the attorney's experience, and how you mesh on a personal level. The best Texas attorneys prove their value through experience, talent, and results.
Troy A. Brookover, a licensed Texas attorney since 1992, has more than 30 years of experience. The Law Offices of Troy A. Brookover has helped thousands of clients and secured many excellent results, including six-figure and seven-figure awards. We pride ourselves on providing personalized attention from start to finish. We would love an opportunity to discuss your case.
A car accident attorney's fee can vary depending on the attorney and whether the case settles out of court or goes to trial. Most personal injury attorneys in Texas work on a contingency fee basis. With a contingency arrangement, the injury lawyer only receives a legal fee if he or she obtains a settlement or court award for the client.
It's important to note that additional costs may be associated with your case, such as court fees, expert witness fees, and other expenses. These costs typically are advanced by the attorney, then deducted from the settlement or court award. It's a good idea to speak frankly about your finances so your lawyer can help you understand what to expect.
It's best to consult with an attorney as soon as possible after a car accident. A lawyer can help you understand your legal options and handle any issues that arise. Some reasons to hire a Texas car accident lawyer after an accident include the following:
Time-sensitive evidence – Evidence related to the accident, such as surveillance footage, skid marks, or debris on the road, can deteriorate or disappear quickly. The memories of eyewitnesses can fade if too much time passes. An attorney can help preserve evidence before it is lost or deteriorates.
Statute of limitations – Texas law imposes a two-year time limit on personal injury claims, meaning there is a limited amount of frame to file a lawsuit after you get hurt in a car accident. An attorney can help you file your case by the appropriate deadline.
Insurance issues – Insurance companies often take advantage of unrepresented individuals by offering low settlements or denying claims altogether. An attorney can negotiate with the insurance company and demand fair compensation on your behalf.
Peace of mind – Dealing with the aftermath of a car accident can be stressful and overwhelming, especially when you are trying to recover from serious injuries. An attorney can ease your stress by handling all the details of your injury claim.
If you have significant injuries and another motorist was at fault, then you need to seek the guidance of an experienced lawyer. There are several reasons why you might need a Dallas personal injury lawyer after a motor vehicle accident, including:
Legal experience – An attorney can provide guidance and insight as you navigate the complex laws and regulations surrounding motor vehicle accidents in Texas. An attorney can help you understand your rights under Texas law and advise you on the best course of action.
Negotiating with insurance companies – Most car accident injury cases involve insurance claims. When you file a claim with the at-fault driver's insurance company, the insurer often tries to minimize its financial liability or denies your claim altogether. An attorney can negotiate with the insurance company on your behalf to demand fair compensation.
Gathering evidence – A lawyer can gather evidence to support your case, such as police reports, witness statements, and medical records. The attorney can work with accident reconstruction specialists and other experts to develop your case.
Representation in court – If the insurance company refuses to offer a fair settlement, an attorney can present your case in court and ask the court to compel the insurer to compensate you for your losses.