Car Accidents Caused by Inexperienced Drivers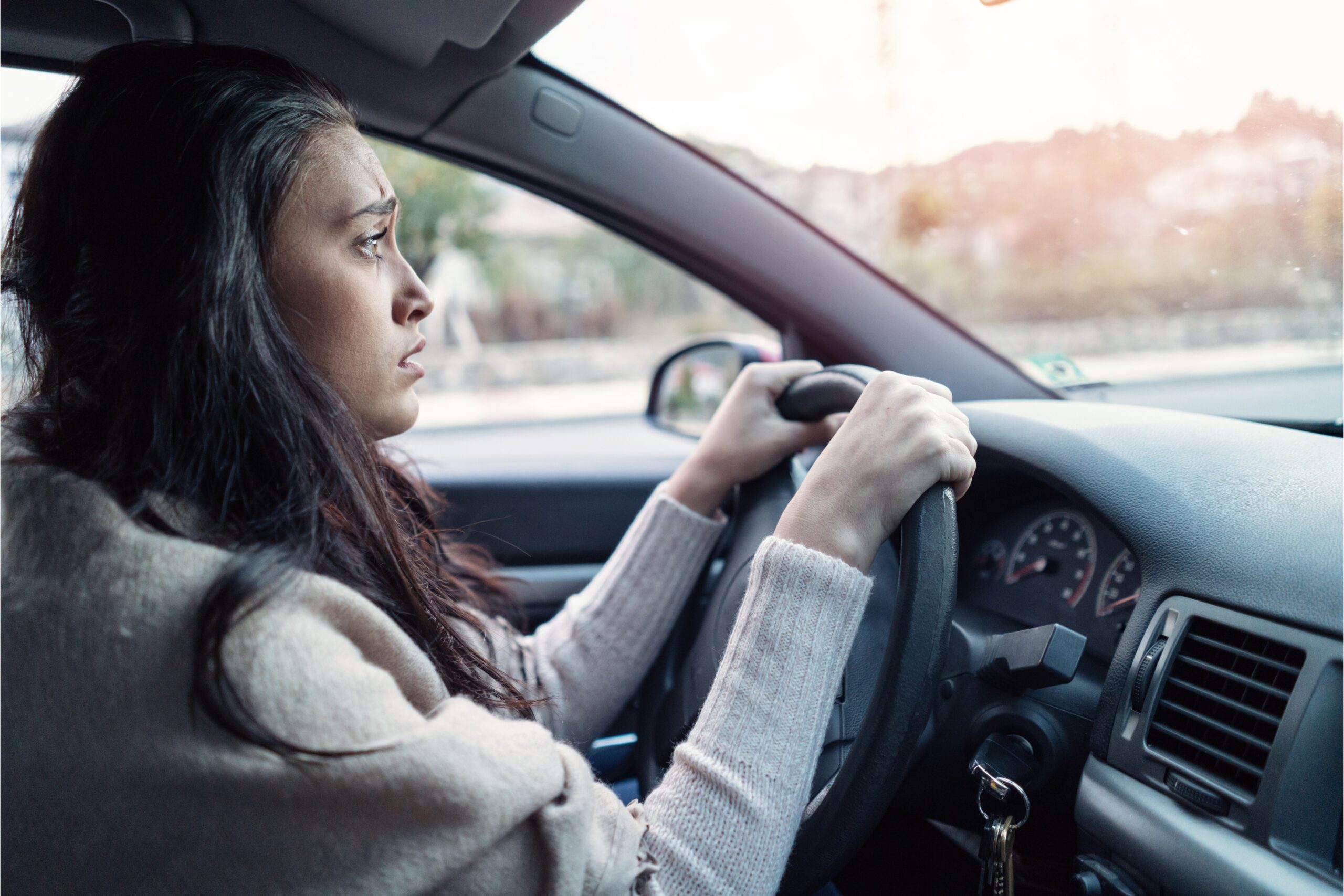 Did an inexperienced driver hit you in a San Antonio car accident? You are not alone. It takes many years of practice to get used to operating a motor vehicle. Until drivers build up that experience, they're more likely to make dangerous misjudgments and errors.
According to recent annual data from the National Highway Traffic Safety Administration (NHTSA), car accidents involving young drivers killed 558 people in Texas, more than in any other state, and about 14 percent of the total fatal crashes here that year. That same year, the Texas Department of Public Safety reported 6,189 collisions among student drivers during their first 12 months of driving.
At the Law Offices of Troy A. Brookover, we proudly advocate for those injured by careless, reckless, or simply inexperienced drivers. There is no excuse for putting others at risk. We can fight to hold the at-fault driver responsible for your injuries. Our experienced car accident lawyers have helped many San Antonio victims recover millions of dollars in damages, and we can help you too.
Call us at 210-941-1515 or fill out our contact form for a free consultation with an experienced San Antonio car accident lawyer.
What to Do After a San Antonio Accident Caused by an Inexperienced Driver
If you were involved in an accident with someone who seems like an inexperienced driver, you can take the following steps to protect yourself and your right to financial recovery:
Check on the other driver and get their info– Anyone is apt to be rattled after a car accident, which is especially true for novice drivers who may not know what to do in the circumstances. Check on the other driver, ask if they're ok, and contact authorities if they aren't. Volunteer your contact and insurance info, as they may not know to ask for it, and request theirs in exchange.
Get medical attention– See a medical professional immediately if an ambulance did not transport you from the scene. Car accident injuries may seem minor at first but can worsen without medical treatment. Furthermore, your medical records will become critical evidence in your case.
Be careful what you say– Car accidents often produce strong emotions. Some people get angry and criticize the other driver in an intimidating manner. Others feel sorry for a young, frazzled driver and try to comfort them by saying they're sorry. Be careful what you say because the other driver or their insurer might be on the lookout for anything it can use to shift the blame onto you.
Keep notes and documents– Evidence is essential to proving fault in car accidents. Keep notes about the accident. Record your recollections of how it occurred while they're still fresh. Retain all documents related to the accident, such as correspondence with insurance companies, medical records, repair estimates, and pay stubs if you miss work.
Consult a car accident attorney– Pursuing the money you need after an accident can be daunting, especially if you're recovering from injuries. A skilled car accident attorney can investigate the case and gather the evidence necessary to hold the at-fault driver accountable.
Why Choose The Law Offices of Troy A. Brookover for Your Accident Caused by an Inexperienced Driver?
If you suffered an injury in an accident caused by an inexperienced driver, attorney Troy A. Brookover is the smart choice for representation. Our clients turn to us for help because:
Attorney Troy A. Brookover brings more than 30 years of legal experience to the table.
Troy is board-certified in Personal Injury Trial Law and focuses exclusively on personal injury cases.
Troy treats his clients like family and gives their unique needs his undivided attention.
Troy seeks to settle cases on generous terms but is not afraid to go to court to fight for his client's interests.
Troy has a successful track record of winning major compensation for his clients, including $1.6 million for a client who was rear-ended by a young driver and suffered severe injuries.
Consequences of a Lack of Training or Education for Drivers
Why are so many inexperienced, young drivers causing accidents? There may be several reasons, but the chief among them is inadequate driver training and education. While this started far before the COVID-19 pandemic, it was likely made worse by months and years of social distancing, according to the Insurance Institute for Highway Safety.
In 2020, researchers at Yale University identified a ten-year trend of delayed driving among teenagers. From 2006 to 2016, the percentage of high school seniors with driver's licenses fell from 81 percent to 72 percent. At least 70 percent of teenagers delay licensing by at least a year. You might assume this delay would be helpful because each year brings more maturity. Rather, by delaying driving, teenagers could age out of the Graduated Driver License (GDL) Program.
The GDL Program requires individuals under the age of 18 to advance through two phases before receiving their full driver's license:
Phase One– Young drivers between 15 and 17 years of age may apply for a learner license, which allows them to practice driving with a licensed adult. They must hold this learner license for at least six months or until age 18, whichever comes first.
Phase Two – To advance to phase two and receive a provisional license, a young driver must:

Hold a learner license for at least six months
Be at least 16 years old
Complete and pass a driver education course (including classroom and behind-the-wheel phases), vision, and driving exams
Complete the Impact Texas Drivers (ITD) program, a 2-hour informational video on the dangers of distracted driving with true stories of teens who died in distracted driving accidents
Young drivers with a provisional license cannot do the following:
Drive with more than one passenger under the age of 21 who is not a family member
Drive between midnight and 5:00 am except for work, school-related activity, or emergency
Use any wireless communication device, including a hands-free device, except for emergencies
Since states began implementing GDL programs in the mid-1990s, fatal crashes declined by 74 percent among 16-year-olds, 61 percent among 17-year-olds, 55 percent among 18-year-olds, and 45 percent among 19-year-olds, according to a review in the Journal of Safety Research.
Yale researchers found that young people who started driving in their early 20s were navigating a more complicated world than they would have in their teens. For example, a 22-year-old has much more access to alcohol and drugs than a 16-year-old. Furthermore, they do not have an opportunity to become slowly acclimated to more complex driving skills, such as driving at night or driving while using a wireless communication device.
When a Texas young adult turns 25, they are no longer required to complete a Driver Education Course to obtain a driver's license. However, they must complete a 1-hour Impact Texas Drivers video.
How Our Attorneys Can Help with Your San Antonio Accident Caused by an Inexperienced Driver
If someone else hurt you, the law says they should compensate you for the harm they caused. However, pursuing this compensation can be difficult, especially if you're struggling with painful injuries and their side effects.
The Law Offices of Troy A. Brookover can help you after a collision caused by an inexperienced driver by:
Gathering evidence, such as photos, videos, records, and documents
Identifying and interviewing witnesses
Requesting and reviewing the police officer's crash report
Handling all communications with insurance companies
Quantifying your accident-related losses, including medical expenses, lost wages and benefits, and pain and suffering
Filing a detailed claim for compensation with the at-fault driver's insurance company
Negotiating with the at-fault driver's insurer for maximum compensation
Filing a personal injury lawsuit against the at-fault driver, if needed
Most Common Causes of Accidents Caused by Inexperienced Drivers
Driver error causes most car accidents. Inexperienced drivers are more likely to make errors. The most common causes of accidents involving new drivers are as follows:
Get an Expert San Antonio Inexperienced Driver Attorney Near You
If an inexperienced driver caused an accident and hurt you in San Antonio, Call 210-941-1515 or fill out our contact form for a free consultation. Attorney Troy A. Brookover is committed to recovering maximum compensation for his clients.