Company Vehicle Accident Lawyer in San Antonio, TX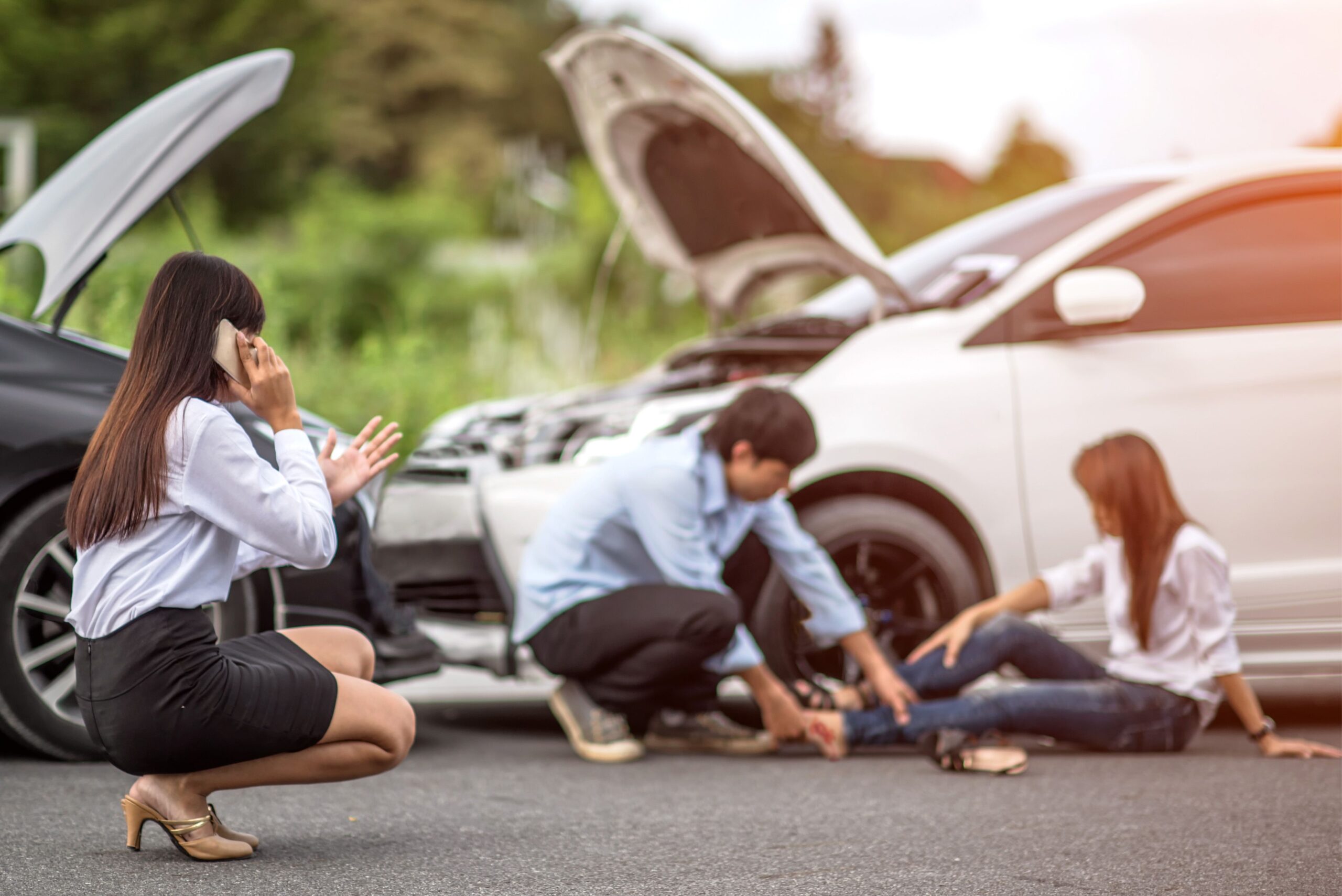 Do you know what to expect after an accident in a company vehicle? Unfortunately, traffic collision accident cases involving a company-owned vehicle can be more complicated to resolve than standard collision claims for numerous reasons. Determining liability for a company car accident makes pursuing the compensation you deserve time-consuming and stressful.
In the aftermath of a company vehicle accident in San Antonio, your priority should be recovering from your injuries rather than stressing over the claims process. Many victims of company car accidents become overwhelmed as they try to communicate with their employers and insurance adjusters following the accident. The good news is that you don't have to handle this situation alone.
If you have been injured in an accident involving a company vehicle, you should discuss the situation with a San Antonio car accident lawyer. At the Law Offices of Troy A. Brookover, our legal team is ready to help you pursue the compensation you need. We have more than 30 years of experience in personal injury cases and have secured many six and seven-figure awards for our clients. We're ready to help you understand your legal options and stand up for you.
Ready to discuss your situation? Call 210-941-1515 or fill out our contact form to arrange a free consultation and help you.
What To Do After a Company Vehicle Accident in Texas?
After a car accident, you should notify the police, exchange information with the other drivers, and seek medical attention.
Your actions in the days and weeks following a company vehicle accident can significantly influence your chances of recovering compensation for your injuries. You can protect your well-being and your right to recover compensation after a company vehicle accident by:
Notifying your employer – Your employer can provide information about their insurance coverage and help you follow the proper procedures for reporting the accident to the appropriate insurance provider.
Following your doctor's orders – You should seek medical attention after a crash. However, following your doctor's order and keeping all follow-up appointments are equally important. Your health comes first. Protect it by taking your medications as prescribed and listening to your doctor's advice. Following these key steps will show the insurance company that you are taking your health seriously. Your medical diagnosis and records of treatment may be used to support any injury claim you file.
Contacting an attorney – Company vehicle accident claims can get complicated. Do not attempt to negotiate with your employer or an insurance provider without help from a knowledgeable company accident lawyer.
Keeping all documentation – Do not throw away any documents related to your accident. Keep copies of your medical bills, repair receipts, and proof of any out-of-pocket expenses. You should also maintain detailed records of any time you miss work due to your injuries.
Staying off social media – Avoid posting comments or photos on social media if you have a claim pending. It's natural to want to talk about what happened and let people know your status. However, your employer, insurer, or an opposing attorney could potentially use the words or photos you share online to discredit or reject your claim.
Keeping a journal – Daily life with a severe injury holds many challenges. Keeping a journal allows you to document the struggles you experience due to the accident, such as chronic pain, limited mobility, and other debilitating symptoms. Your lawyer may use the information in your pain journal as evidence to show the impacts of the injuries on your life.
Why Hire a Lawyer After a Company Vehicle Accident?
You should talk to a knowledgeable San Antonio lawyer to clarify your rights and whether you have a valid claim. If you were hit by another motorist and injured, you may be entitled to file a claim against the at-fault driver's auto insurance. If the at-fault driver was driving a company vehicle, you may file a claim against their employer's auto insurance. If you have significant injuries, your employer won't help you sue the at-fault driver. You can't trust the at-fault driver's insurance company to look out for your best interests, either. The insurance company will be trying to protect its bottom line by minimizing any claim payment it makes. You need to have a skilled personal injury attorney advocating for your interests.
Connecting with an experienced company vehicle accident lawyer as soon as possible after an accident increases your chances of recovering fair compensation.
At the Law Offices of Troy A. Brookover, our attorneys can help you by:
Launching an in-depth investigation into the cause of the accident
Gathering and preserving valuable evidence
Handling communications with the insurance companies on your behalf
Identifying all potentially liable parties
Calculating the full extent of your financial losses
Negotiating for maximum compensation
Preparing your case for court if necessary
Why Choose The Law Offices of Troy A. Brookover After a Company Vehicle Accident?
Founding attorney Troy A. Brookover has been licensed to practice law in Texas since 1992. Over the past 30 years, Troy and the entire legal team at the Law Offices of Troy A. Brookover have helped countless clients recover fair compensation for their injuries and other financial losses.
We understand that you need compassionate and attentive legal help during this trying time. Our team is here to help. We work hard to pursue tangible results for real people like you. Our strong track record of outstanding case results speaks for itself.
How Much Does a Lawyer Charge for a Case of Company Vehicle Accident?
Getting hurt in an accident with a company vehicle can cause you to miss weeks or months of work and face the loss of a steady paycheck, creating financial strain. A seasoned lawyer can help you hold the at-fault driver responsible for your medical bills, missed income, and lost earnings potential if your injuries will limit your ability to work in the future.
At the Law Offices of Troy A. Brookover, we offer free, no-obligation case evaluations and accept cases on a contingency fee basis. This means we don't get paid a penny unless you receive an insurance settlement or court award. You never have to worry about up-front or out-of-pocket costs while we handle your case.
How Much Compensation Can You Get for a Company Vehicle Accident?
The value of your company vehicle accident claim can vary considerably depending on factors like the severity of your injuries and the insurance policies available to provide compensation. Depending on the specific details of a company vehicle accident, you may be entitled to seek compensation for the following losses after a company car accident:
Medical expenses
Lost wages
Lost earning capacity
Property damage
Disfigurement
Mental anguish
Disability
Pain and suffering
Company Vehicle Accident: Who is Liable?
One of the most vital questions after a company vehicle accident is who is at fault and liable for the wreck. Depending on the circumstances of the accident, any of the following parties could be partially or entirely at fault for a company vehicle accident:
The business that owns the company car and employs the person driving the vehicle
Another driver or road user
A government agency responsible for road maintenance
A manufacturer of a defective vehicle
Employers are often liable for injuries resulting from accidents involving a vehicle used for commercial purposes. Employers are responsible for the actions of their employees. If an employee was using a company vehicle or driving for job-related reasons and caused an accident, the employer's liability insurance may be responsible for covering injuries to other motorists harmed in the crash.
If you were driving a company vehicle and you were injured in an accident caused by another motorist, the other motorist's insurance may be liable for your medical bills and other expenses. You may also be eligible for workers' compensation benefits if your employer has worker's compensation insurance and you were on duty at the time of the accident.
Identifying all liable parties could require a complete investigation into the circumstances of the crash.
Get Legal Help from an Experienced Company Vehicle Accident Lawyer Near You
Navigating any car accident claim can be challenging. Things get complicated quickly when your accident case involves a company car or commercial vehicle. At the Law Offices of Troy A. Brookover, we understand you might feel unsure about what to do after a company vehicle accident. We're here to help you assess your options and pursue the compensation you deserve from all liable parties.
Call 210-941-1515 or fill out our contact form today to learn more about how we can help with your company vehicle collision. The initial consultations are free, and we work on a contingency basis, which means you only pay us if we recover compensation for you.