Speeding Accident Lawyer in San Antonio, TX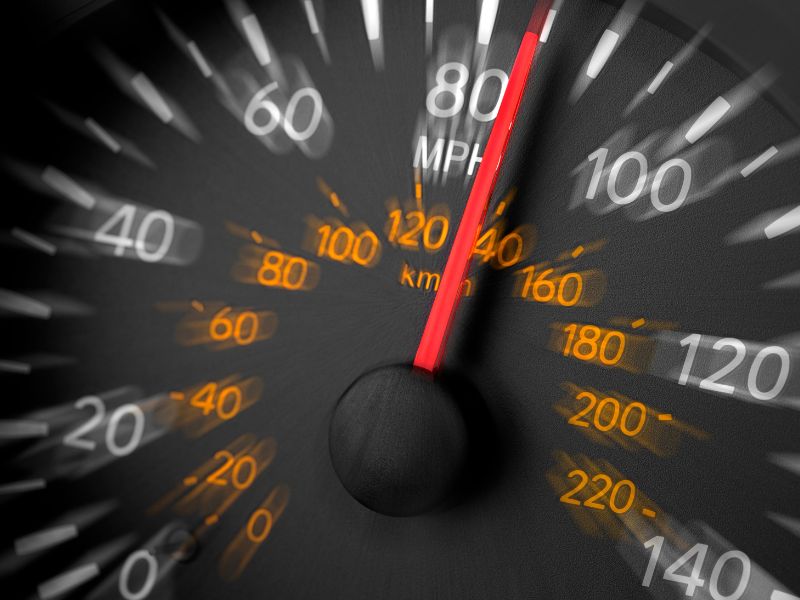 Were you injured in a car accident caused by a motorist who was speeding? Excessive speed and driving too fast for traffic conditions cause many car crashes in San Antonio. After a speed-related accident, you may be entitled to pursue financial compensation for the medical expenses and losses you incurred as a result of your injuries.
Hire a Board Certified Personal injury lawyer like Troy Brookover for the legal advocacy you need to seek full compensation. Attorney Troy Brookover has helped thousands of injured people obtain financial recoveries, including many six- and seven-figure settlements and verdicts. We recognize every case is unique. We provide personalized legal service and handle a wide range of personal injury cases, giving us the experience and knowledge to take on even the most complex motor vehicle accident claims.
Reach out to the Law Offices of Troy A. Brookover for a free claim review with a San Antonio speeding car accident lawyer. Let our law firm fight for the compensation you need while you focus on your physical and emotional recovery.
What To Do Right After a Speeding Accident?
What you do after a car accident with a speeding motorist can affect your health and your ability to secure compensation. Take as many of the following steps as possible:
Call 911 if you or someone else in the accident has been injured, or contact the police directly to report the accident.
Take cell phone photos and videos of the accident scene, making sure to include details such as vehicle damage, skid marks on the road, traffic signals, and speed limit signs.
Seek prompt medical attention to have a doctor diagnose and document the injuries you suffered in the accident. Follow your doctor's treatment plan and instructions.
Notify your auto insurance company that you were involved in an accident.
Request a copy of the police accident report.
Keep copies of bills and invoices for expenses you incur from the accident.
Gather your pay stubs or income statements to document your lost earnings if you miss time from work due to the accident.
Keep a journal to document your recovery and the ways your injuries affect your life.
Speak to a speeding accident lawyer at the Law Offices of Troy A. Brookover about your options for pursuing justice and accountability.
Why Choose the Law Offices of Troy A. Brookover for Your Speeding Accident?
A speeding accident can cause life-altering injuries, leaving you unable to work and in need of expensive medical care. You should not suffer the financial burdens of serious injuries caused by a speeding driver. Turn to the Law Offices of Troy A. Brookover for help.
Car accident victims throughout the San Antonio area choose us because:
We have more than three decades of legal experience winning cases inside and outside the courtroom.
Our founding attorney, Troy A. Brookover, is certified in Personal Injury Trial Law by the Texas Board of Legal Specialization, a distinction that reflects his knowledge and experience handling personal injury cases.
Our law firm has a record of success that includes many six- and seven-figure settlements and verdicts to help our clients cover their medical and repair bills, lost income, and other losses.
We handle all kinds of personal injury claims and have the knowledge and resources to take on even the most difficult cases.
How Much Compensation Can You Get for a Speeding Accident Claim?
Depending on the circumstances of the accident, you could be entitled to money for the following:
Reimbursement for repair costs to fix your vehicle or for the cash value of your vehicle if it is totaled
Medical and rehabilitation expenses to treat injuries you suffered in the accident
Costs of long-term care for permanent disabilities
Lost wages/income from missed work during your medical recovery
Lost future earning ability if you become permanently disabled
Pain and suffering
Reduced quality of life or life expectancy caused by your injuries
How Is Liability Determined in a Speeding Accident?
The following types of evidence are used to determine who is liable for a speeding accident:
Police accident reports
Accident scene photos and videos
Eyewitness testimony
Vehicle computer data logs
Driver cell phone records
Surveillance or traffic camera footage
Dashcam footage
Expert accident reconstruction reports
Most Common Causes of Speeding Car Accidents in Texas
Speeding accidents frequently happen because:
The driver was in a hurry to get to an appointment
The driver was distracted and not paying attention to the vehicle's speed
The driver was driving aggressively and disregarding the speed limit
The driver was unaware of the posted speed limit
The driver failed to reduce speed to take into account traffic or weather conditions
The driver didn't realize they were speeding
The driver was intoxicated by drugs or alcohol
The driver became frustrated while driving in heavy traffic
Most Common Injuries in Speeding Accidents in Texas
Speeding accidents can cause serious injuries, including:
Lacerations and abrasions
Broken bones
Ligament sprains and tears
Muscle/tendon strains and tears
Whiplash injury
Burns and smoke inhalation injuries caused by a vehicle fire
Internal organ injuries and internal bleeding
Head and facial injuries
Crush injuries
Traumatic amputation or limb loss
Why Is Speeding So Dangerous?
Speeding is dangerous because:
It reduces the time that a driver has to recognize and react to hazardous traffic situations on the road.
It requires longer distances to stop a vehicle on wet pavement.
It increases the forces involved in a collision, which reduces the effectiveness of vehicle safety systems and makes severe or fatal injuries more likely.