Drowsy Driving Accident Lawyer in San Antonio, TX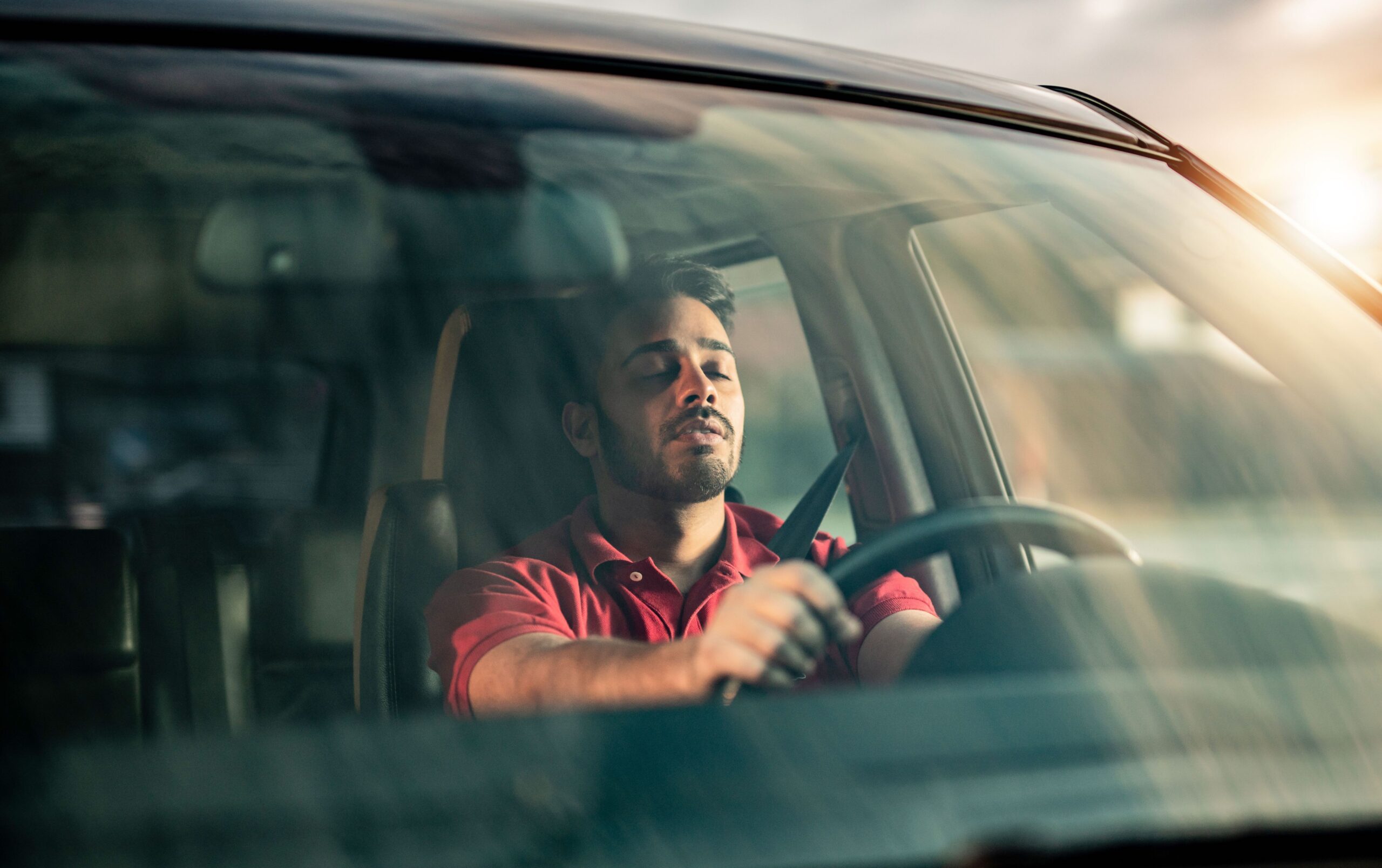 Drowsy drivers are a menace to themselves and others on San Antonio roads. Drivers who are nodding off and struggling to keep their eyes open are more likely to make critical mistakes that result in collisions. A crash caused by a fatigued driver could leave you severely injured and facing expensive medical bills and car repair expenses. Your financial hardship may be magnified if your injuries prevent you from working and earning a living. All those losses can add up to a massive burden. Car accident attorney Troy A. Brookover believes you should not have to bear that burden if a drowsy driver caused the collision.
Troy and his firm have spent 30 years advocating for the rights of injured Texans. The Law Offices of Troy A. Brookover help clients seek the compensation needed to move forward after accidents caused by others. We believe everyone deserves experienced legal representation regardless of their ability to pay. We will not charge any legal fees unless we secure a settlement or court award for you. We're ready to put our experience and resources to work for you. Call us at 210-941-1515 or fill out our contact form for a free case review with a San Antonio car accident lawyer.
What To Do After a Drowsy Driving Accident?
Hire a personal injury board-certified lawyer like Troy Brookover. Your actions immediately after a drowsy driving accident can significantly affect your case and how much compensation you ultimately recover.
Here is what you should do after a crash to protect your rights:
Call 911– Call the authorities to report the accident and request an ambulance if anyone needs emergency medical treatment. San Antonio police will investigate the crash and file an accident report. The accident report will be useful information if you need to file a personal injury claim.
Document the crash– Use your phone to take pictures of your injuries, the damaged vehicles, and any nearby hazards that may have contributed to the collision. You should note the locations of nearby surveillance cameras and look for potential eyewitnesses. If you see someone who witnessed the crash, ask them for their name and contact information.
Talk to the drowsy driver– Ask for the other driver's name, driver's license number, vehicle registration number, address, license plate number, and insurance information. If the other driver is too injured to talk, write down the other vehicle's license plate number and any other information you can find.
See a doctor– If you have significant injuries, medical personnel should take you to a hospital. If you do not go directly to a hospital, you should see a doctor as soon as possible. Seeing a doctor is important. A doctor can record all the injuries you sustained in the crash and provide valuable documentation. Waiting too long to seek treatment could make your injuries worse and adversely affect your injury settlement.
Save your medical records and receipts– One of the keys to maximizing your compensation in a personal injury case is to have solid evidence of all the losses you sustained. Your medical records and accident-related receipts are important evidence. Hold onto them until your case is complete.
Stay off social media– Any public statements you make after a collision, including posts to social media accounts, may be used against you by insurance adjusters looking to avoid liability. Staying off social media after a crash means you will not accidentally say or share anything that an insurance company can use against you.
Do not talk to the other driver's insurance company– If the other driver's insurance provider contacts you after a crash, do not tell them anything. You should speak with a personal injury lawyer before communicating with the other driver's insurer. Let your lawyer handle all communication with the insurance companies after a collision to protect your right to compensation.
Hire a drowsy driving accident attorney– Proving that a drowsy driver was responsible for a crash can be difficult, especially if you're recovering from injuries. An experienced lawyer can handle the accident investigation case and will be familiar with the types of evidence to seek. Working with an attorney experienced at handling drowsy driving accident claims improves your chances of recovering the full compensation you deserve.
Why Choose the Law Offices of Troy A. Brookover for Your Drowsy Driving Accident?
Working with an experienced drowsy driving accident attorney can make a significant difference in the outcome of your case.
Here are some reasons why you should consider our personal injury firm to represent you:
30+ years of experience– Nothing is more valuable than practical experience negotiating with insurance companies and fighting in court. Attorney Troy A. Brookover has more than 30 years of personal injury experience and has helped thousands of people recover compensation for their injuries.
History fighting for the other side– Before opening his personal injury practice, Troy Brookover defended insurance companies. This experience taught him a lot about how insurance companies approach claims. Now he uses that knowledge to protect the rights of injured people.
A board-certified personal injury lawyer– Troy Brookover is certified in personal injury law by the Texas Board of Legal Specialization. The certification demonstrates that an attorney has attained additional training and education, passed a rigorous exam, and has relevant experience in a particular area of law. Only a small percentage of lawyers attain certification. Working with a board-certified attorney means you can expect the highest quality legal representation.
Individual attention for our clients– We know that behind every case is a client who needs our help. We take this responsibility seriously, providing one-on-one attention to each client to meet their specific needs.
No fees upfront and free consultations– Everyone hurt in an accident deserves experienced legal representation, regardless of their ability to pay. We offer free initial consultations and do not charge upfront fees. You won't owe us a legal fee unless we win your case.
We come to you– Driving to a lawyer's office can be an ordeal if you are at home recovering from injuries that limit your mobility after an accident. We make things easy for our clients by meeting them wherever they are and whenever is convenient for them.
How Much Can You Get for a Drowsy Driving Accident Claim?
Your compensation in a driving accident claim depends on the extent of your injuries, your financial losses, the available insurance coverage, and other factors. We can provide an estimate of your claim's worth once we have a chance to review the case.
As part of a drowsy driving accident claim, you may seek compensation for a range of losses, including:
Medical bills
Lost wages
Pain and suffering
Emotional distress
Reduced future earnings
Diminished quality of life
Damage to personal property
Some crash victims worry that they won't be compensated for an accident because they were partly at fault. However, partial liability does not necessarily disqualify you from seeking compensation. Under Texas' shared fault law, you can recover compensation after a crash as long as your share of fault is less than 51 percent. However, any money you receive in a court award can be reduced proportionately by your share of the fault. That is why it's crucial to work with an attorney who knows how to counter efforts by insurers to shift the fault to you after a car accident.
Signs of Drowsy Driving
You can infer that a driver is too drowsy to operate a vehicle safely if the driver:
Drifts in or out of a lane
Fails to maintain a consistent speed
Makes sudden stops and starts
Fails to yield the right of way at an intersection
The Dangers of Drowsy Driving
Some of the dangers of drowsy driving include:
Delayed reaction times– Drowsy drivers have a hard time seeing and recognizing what is happening around them, slowing their reactions when responding to potential traffic hazards.
Impaired judgment– Intense fatigue makes it harder for drivers to think quickly and take steps to avoid a collision.
Difficulty staying in a lane– Drivers who cannot keep their eyes open or have trouble concentrating may drift out of their lane and collide with nearby vehicles.
Falling asleep at the wheel– If a driver falls asleep behind the wheel, their car becomes a loose cannon threatening everyone else on the road. A motorist who falls asleep might drive off the road, drift into adjacent lanes, or plow through an intersection.
Drowsy Driving Prevention
Here are a few tips to prevent yourself from being involved in a drowsy driving crash:
Get eight hours of sleep every night.
Check whether your prescription medications cause drowsiness or have other dangerous side effects.
Take regular breaks on long drives.
Find another way to get home if you are too tired to drive, such as a taxi, rideshare app, or public transportation.
Never drive after using drugs or drinking alcohol.
Get an Expert Drowsy Driving Accident Attorney Near You
Attorney Troy A. Brookover and his team are ready to stand up for you after a drowsy driving accident caused by another motorist. We know what it takes to demand maximum compensation and can help you hold the at-fault driver financially accountable.
Call us at 210-941-1515 or fill out our contact form for a free consultation with a drowsy driving accident lawyer in San Antonio.