Passenger Injury Lawyer in San Antonio, TX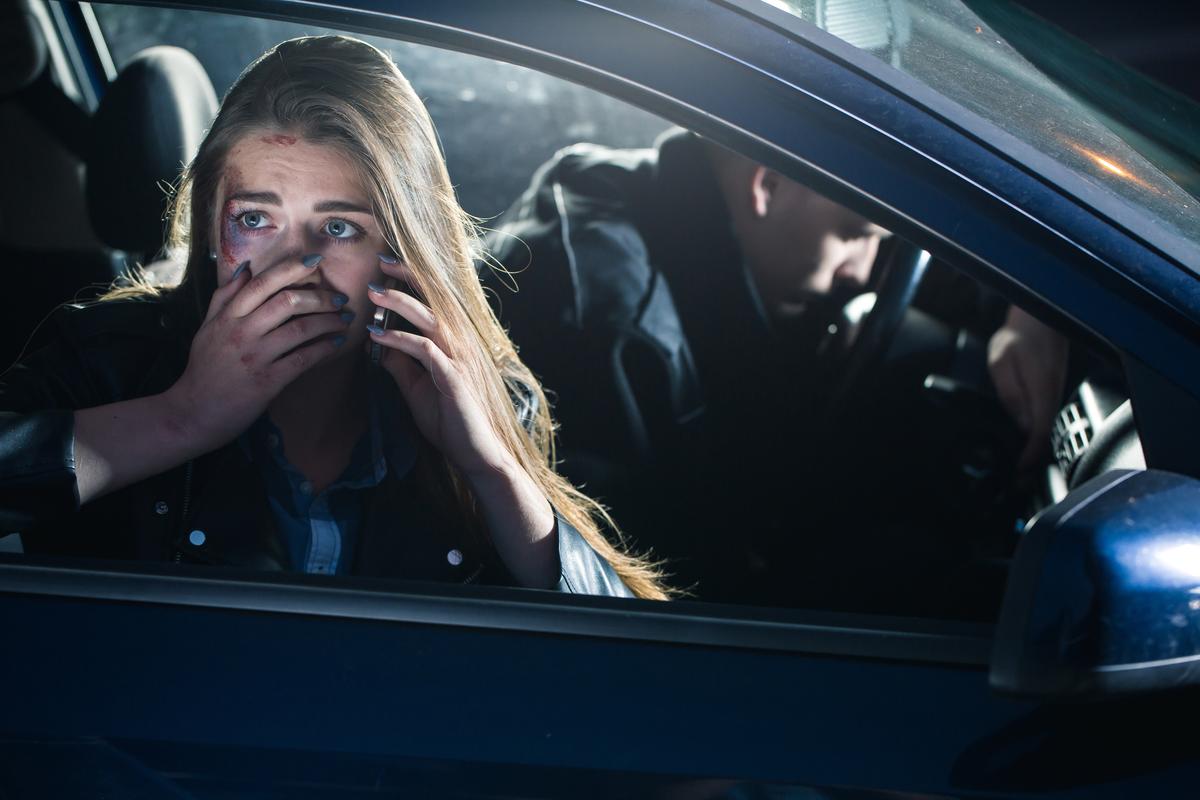 A passenger can suffer the same type of traumatic injuries as the drivers involved in a single-vehicle accident or multi-vehicle collision. An injured passenger usually has the right to file a claim against the at-fault driver's auto liability insurance and claim compensation for their medical bills and other losses.
Attorney Troy A. Brookover is here to help you fight for compensation and justice after a car accident in San Antonio. Troy's more than 30 years of legal experience give him the knowledge and capability to handle every aspect of your car accident claim. Before establishing his personal injury practice, Troy worked to defend insurance companies. He knows how to deal with insurance adjusters and companies. Troy is among a small percentage of attorneys in Texas who are certified by the Texas Board of Legal Specialization.
Some people may be reluctant to file a claim against the auto insurance policy of a friend or family member in whose vehicle they were riding when the crash occurred. But Texas requires car owners to maintain liability insurance or to show proof they can pay for the accidents they cause. The auto liability coverage is designed to cover the losses of people injured through no fault of their own.
Contact the Law Offices of Troy A. Brookover at or fill out our online form today to set up a free consultation with an experienced San Antonio passenger injury attorney. Let him explain your options for recovering compensation for your losses.
What to Do After an Accident Involving an Injured Passenger?
If you are with someone who has been injured, you should:
Call 911 to request an ambulance and to summon the police.

Gather contact information from all drivers, passengers, and witnesses. Get their full names, phone numbers, and addresses. From drivers, get driver's license numbers, insurance status, vehicle make and model, and license plate numbers.

Photograph the accident scene, including the position of the vehicles, their damage, skid marks, accident debris, and anything else that might illustrate what happened.

Cooperate with police and other emergency responders. Ask the police how to get a copy of their report.

If you are injured, and an emergency medical technician suggests you go to the hospital, get in the ambulance. If you do not go directly to the hospital, see a doctor within 24 hours of the crash. A medical exam will ensure your injuries are treated and document them for a potential insurance claim.

Write out what happened, including the date, time, and location; how the accident occurred and what occurred; and any potential contributing factors you are aware of, such as any signs of driving while intoxicated, drowsy driving, or distracted driving.
Why Hire a Lawyer If You Were Injured as a Passenger in Car Accident?
If you have suffered significant injuries in a car accident and someone else was at fault, Texas personal injury law provides that the responsible party may be required to compensate you for your losses and for your pain and suffering. Auto liability insurance provides compensation to individuals the policyholder has harmed.
As a passenger injured in a car accident, you may be able to recover compensation from the at-fault driver. However, if you file a claim with the at-fault driver's insurance company, the insurer may try to deny your claim or offer you a settlement that doesn't cover your losses. Without the guidance of an experienced attorney, you may underestimate the amount of compensation you should demand, especially if you are dealing with a serious injury with ongoing medical expenses.
When handling your passenger injury case, your attorney, attorney Troy A. Brookover can:
Investigate to determine who was at fault for the accident and to identify the available insurance coverage

Calculate the full extent of your costs and losses

Present a demand letter seeking compensation to the responsible insurance company

Negotiate with the insurance company on your behalf to obtain a reasonable settlement

File a lawsuit in your name if the insurance company will not make an appropriate settlement offer.
The laws and regulations surrounding motor vehicle accidents in Texas are complex. Insurance companies understand them and can use them against an injured passenger. Insurers know what settlements they have paid for accidents and injuries like yours and what they can get away with offering accident victims who don't have legal representation.
As an experienced car accident lawyer, San Antonio attorney Troy Brookover can help you demand full compensation for the following:
Past and future medical bills

Past and future lost income

Future lost earning capacity

Loss of ability to perform normal household duties due to the injury

Pain and suffering

Mental anguish

Disfigurement

Loss of a body member (arm, leg, sight, hearing, etc.) or mental function

Loss of consortium.
Why Choose The Law Offices of Troy A. Brookover?
For years, people injured in car accidents in Central and South Texas have turned to the Law Offices of Troy A. Brookover for help because:
We have over 30 years of experience.

Troy A. Brookover has been a licensed attorney in Texas since 1992 and has legal experience inside and outside of the courtroom. If a lawsuit is necessary, he is ready to take your case to trial and fight for the compensation you deserve.

We have real results.

 Our firm has helped thousands of clients over the years. We have obtained 

six- and seven-figure awards

for our clients who needed compensation to cover their medical bills, lost wages, and other damages.

Troy A. Brookover is board-certified.

Only a small portion of Texas attorneys are certified by the Texas Board of Legal Specialization in Personal Injury Trial Law. Troy A. Brookover's certification is a testament to his tested abilities, experience, and competence as a personal injury lawyer.

We have the resources needed to tackle the most complex cases.

A car accident injury claim may require an in-depth investigation and expert witness testimony. Our firm has the resources to uncover and preserve evidence, hire expert witnesses, and build a strong case for maximum compensation.

Troy A. Brookover has an inside perspective.

 Troy has legal experience in insurance defense, which gives him a unique perspective on how insurance companies respond to injury claims. He applies his insider knowledge to help his clients seek full and fair compensation.
How Much Does a Lawyer Charge for a Case Involving an Injured Passenger?
Attorney Troy A. Brookover pursues injury claims on a contingency fee basis. Our legal fees will be an agreed-upon percentage of the amount of money we recover for you. If we do not recover money for you, we will not charge you a legal fee for our professional services.
Our services for you begin with a free, no-obligation consultation about your case and your options for pursuing a claim. If we can move forward on your behalf, we will do so with no money upfront from you. You only pay if we win your case.
Legal Rights of Injured Passengers
Personal injury cases in Texas are governed by the state's Civil Practice and Remedies Code. In general, personal injury law is based on the doctrine of negligence. Negligence is failure to behave with the level of care that a reasonable person would have exercised under similar circumstances. A driver whose negligence has led to someone else's injury may be held accountable for the losses the injured person has incurred.
Determining Liability in Passenger Injury Cases
In a car accident claim, the injured passenger would seek to show that the at-fault driver failed to act the way a reasonably prudent person in the same situation would have. In a car accident case, the plaintiff would assert that a reasonably prudent person would not have engaged in the activity that caused the accident, such as speeding, driving while impaired, or disregarding traffic safety laws.
Texas also follows a shared fault rule, which states that if the defendant is only partially to blame for the plaintiff's accident or injury, the defendant can be required to pay damages proportionate to their share of fault. This means:
If multiple parties contributed to a plaintiff's injuries, the court would assign each party a percentage of fault, and each party would be responsible for paying a percentage of the total amount of money awarded that is equivalent to their percentage of fault.

The plaintiff may recover compensation even if they are determined to be partially at fault for the accident and their injuries.
Under Texas law, a plaintiff cannot collect damages for injuries if they are determined to be 51% or more at fault for their injuries.
The Process of Injury Claims for Passengers
A passenger interested in making an injury claim needs to report the accident to the at-fault driver's auto insurance provider. If that company refuses to pay a proper settlement, the passenger may then file a claim with their own insurer. That insurance company should try to recover the money from the other driver's insurance company and pay it to the injured passenger. If insurers refuse to make a proper payout, the injured passenger may file a personal injury lawsuit, seeking to compel the insurer to provide compensation. 
In San Antonio and Central and South Texas, attorney Troy A. Brookover is ready to handle your car accident claim. We can file the paperwork with insurers and provide evidence of the at-fault driver's responsibility for the accident as well as a full accounting of your costs and losses. While you focus on recovering from your injuries, we'll take on the insurance companies and press them to provide full compensation to you.
Get Legal Help from the Experienced Passenger Injury Lawyers in San Antonio
If you were injured while riding as a passenger in a car that got into an accident, you might be entitled to seek compensation for your injuries and associated losses. Unfortunately, insurance companies often try to pay less than the fair value of a claim. You should contact a San Antonio passenger injury attorney at the Law Offices of Troy A. Brookover today for a free, no-obligation consultation.
Contact us through our online form or call at (210) 756-3644 to learn more about how Troy Brookover can help you get justice and recover the financial compensation that you deserve.