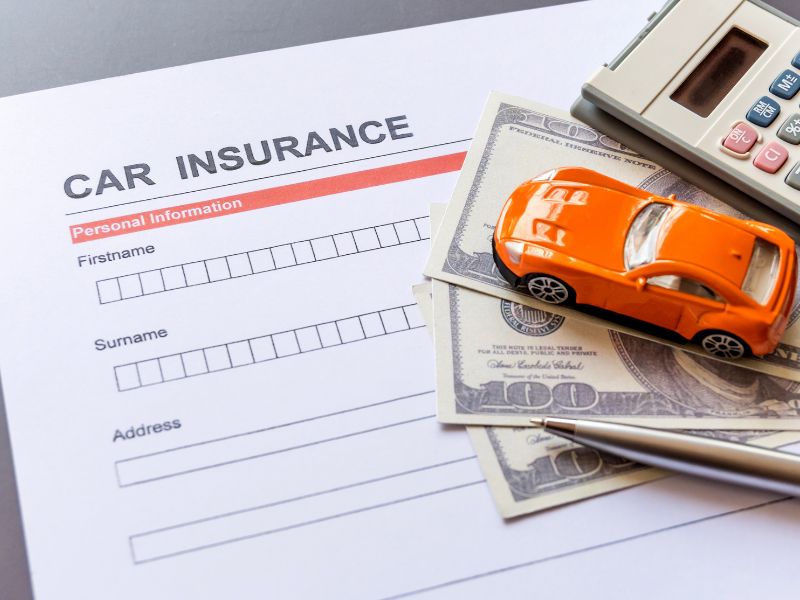 If a legal case seems to be dragging on, it's generally not because your attorney is slow. Delays are often due to external factors, such as complications in collecting evidence or the time it takes to negotiate a fair settlement with insurance companies.
Numerous factors can contribute to the timetable of a car accident settlement. Some of the reasons for delays include the following:
Reaching maximum medical improvement – The severity of your injuries can extend the duration of your claim. You can't negotiate an adequate settlement without having a good handle on the cost of your medical bills. That means you must wait until you have recovered from your injuries or reached maximum medical improvement so that your expenses are predictable. If you settle before your medical treatment ends, you may not receive sufficient compensation to cover your medical bills.
Investigating the crash – An investigation involves carefully reviewing the circumstances to piece together what happened. Locating witnesses, collecting crucial evidence, and determining who should be held accountable takes time.
Determining fault – Sometimes, it's clear that one driver is at fault. Other times, multiple drivers may share responsibility for a car crash. If there is a dispute about which motorist is at fault for a car accident, it can increase the time needed to resolve the claim. You can't pursue compensation until you know who to hold accountable for injuring you.
Insurance company negotiations – The insurance adjuster does not want to pay you. The insurer wants to minimize your claim as much as possible. In cases of disputed liability, an insurance company may choose not to discuss any settlement until a lawsuit has been filed and the insurance company has reviewed the evidence.
The Law Offices of Troy A. Brookover has more than 30 years of experience representing clients in injury claims and lawsuits. You should not pursue a car accident claim without help from a qualified personal injury lawyer Contact us today for a free consultation to find out how we can help.
Understanding the Length of Personal Injury Claims
Waiting to receive the money you need for your medical bills and other costs can be frustrating and stressful. You want to put this traumatic experience behind you.
It's helpful to understand the work of preparing an injury claim and negotiating an accident settlement. Your lawyer is working to identify all those who may be potentially liable for the accident and all the insurance policies available to provide compensation for your losses. Your lawyer is seeking evidence to support your version of how the accident occurred.
Determining the monetary value of your claim is crucial. That requires a detailed review of every aspect of the crash. Several circumstances can affect the process, including:
Difficulty estimating and proving medical expenses – Your medical expenses include both the expenses for your present treatment and the cost of future medical treatment related to your injuries. Your doctor can indicate whether future care is likely and offer a projected care plan with estimated costs to help you during negotiations.
Impact of lost income on your settlement – Calculating your lost wages also is essential to establish the money you have been unable to earn due to your injury. It's not as simple as adding up your hourly or salary income based on the days you don't work. You also must account for the paid leave you took and your future lost earnings. Since predicting the date you can return to your job is impossible, estimating how long you'll be out of work and calculating a number that can compensate you for your future lost wages is important.
Evaluating non-economic damages in your case – Non-economic damages refer to the compensation for the physical and emotional effects of an injury, such as emotional distress, pain and suffering, and loss of enjoyment of life. Since these losses don't always come with receipts, determining their monetary value can be challenging. There must be evidence of how the crash has affected your daily life, such as statements from close family and friends or records from a therapist treating your post-traumatic stress disorder (PTSD).
How Insurance Companies Contribute to Delayed Settlements
Laws require insurance companies to meet contractual obligations while processing and paying claims. However, insurance adjusters often use tactics to delay the settlement process, such as:
Claiming your settlement demand is too high for your losses
Disputing liability and demanding additional evidence to prove fault and liability
Requesting that you sign releases to allow access to your medical records and other documentation
Asking for a recorded statement from you
Blaming you for the accident to justify denying the claim
The insurance company believes it can wear you down until you feel tempted to accept any offer. When the insurer knows you're so frustrated and ready to do nearly anything to be finished, the adjuster may make a lowball, take-it-or-leave-it offer designed to limit the insurer's liability. In this situation, you need an experienced personal injury attorney who will push back against the insurance company's tactics.
Choosing Between Settlement or Court Verdict
When you take your case to court, it requires paying filing fees, court costs, and other expenses. You also face the risk of the unknown. There is no way of predicting whether the judge or jury will find in your favor.
However, it's sometimes necessary to file a lawsuit if the insurance carrier refuses to settle for a fair amount or denies liability.  Having an experienced attorney can provide insight and guidance so you can make an informed decision about your case.
How Your Attorney Can Help Speed Up the Settlement Process
A car accident lawyer with the Law Offices of Troy A. Brookover can investigate your claim and take the steps necessary to seek a fair settlement for you. We are familiar with insurance companies' pressure tactics and know how to counter them.
We can communicate with the adjuster on your behalf so the insurer knows an experienced attorney is handling your claim. We can investigate the accident to establish liability and gather the available evidence to prove the compensation owed to you. We use experience at the negotiating table and in the courtroom to serve you.
Get Legal Help from Our Experienced San Antonio Car Accident Attorneys
 Every car accident claim is unique. The length of your claim will take to settle depends on the surrounding facts and circumstances.
 At The Law Offices of Troy A. Brookover, our impressive case results show how hard we work to achieve favorable outcomes for our clients. Our results are not predictive of future case outcomes. But they do show our extensive experience handling car accident cases and other personal injury matters. We will fight for justice for you. Contact us today for a free consultation if you have sustained injuries in a car accident due to someone else's negligence.