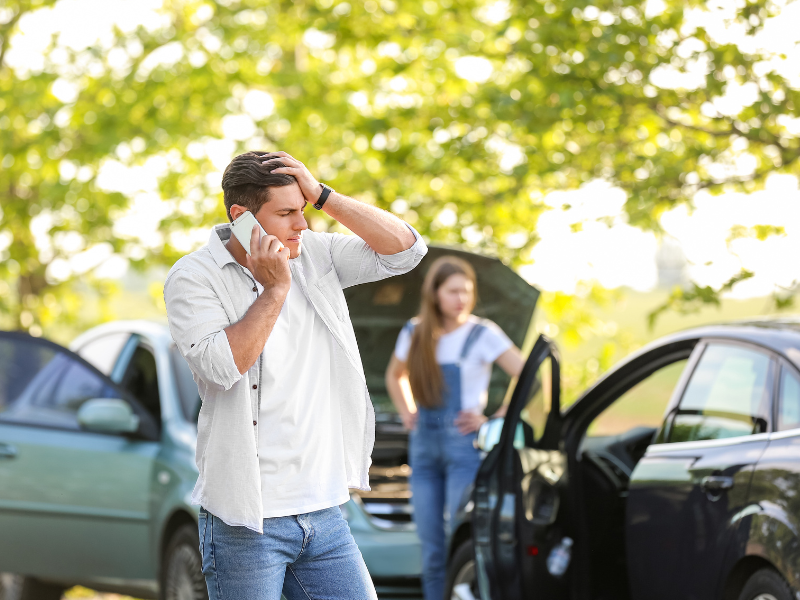 Yes, you should consult with a lawyer if you were injured in a car accident, even if you believe the accident was minor. You need a lawyer looking out for your rights and seeking compensation from the at-fault driver to cover your medical bills and other losses.
As is true in most major cities, car accidents occur frequently in San Antonio. The Texas Department of Transportation reported 38,467 accidents in San Antonio during one recent year. Many of the collisions resulted in minor injuries or no reported injuries.
Many people underestimate the complexity of car accident claims. Injuries may become worse over time, and proving fault can be complicated. At The Law Offices of Troy A. Brookover, we handle a wide range of car accident cases. We can assess your case during a free consultation to help you decide whether hiring a skilled attorney would be advantageous.
Understanding Minor Accident
The distinction between a minor and a major car accident is not always clear. A minor car accident may cause injuries that will not cause long-term damage. The vehicle is often still drivable after a minor accident. Major accidents typically cause severe injuries that require extensive treatment and recovery time, and the vehicle may be considered a total loss.
Minor accidents often occur at low speeds, such as while backing out of a parking space or a rear-end collision in slow-moving traffic. However, some accidents that don't seem severe initially can still cause unforeseen consequences.
Rights and Responsibilities Post-Accident
Texas Law requires drivers to report car accidents to the police if anyone is injured or killed or the damage to either vehicle exceeds $1,000. Many insurance companies also require drivers to report accidents, even if they don't plan to file a claim.
If you were injured in a car accident in Texas caused by someone else, you may file a claim to pursue compensation for your injuries, even if they are relatively minor. Texas law allows you to recover compensation if your responsibility for the crash was 50 percent or less. Any compensation you are awarded in court for your compensable losses will be reduced in proportion to your degree of fault.
The Challenge of Fault Determination
It is not always clear who was at fault for an accident. The other driver and their insurance company might blame you even if you were not at fault. Although the police report typically states who the officer presumes to be at fault, their assessment is sometimes inaccurate. In some cases, the police only get one side of the story, and drivers may have difficulty communicating amid the high emotions and chaos at the accident scene.
A San Antonio personal injury attorney Troy Brookover can investigate the accident, gather evidence from the accident scene, interview witnesses, inspect the damaged vehicles, and gather medical records. He can evaluate the evidence to determine who was at fault and challenge the other driver's insurance company if a dispute arises.
Hidden Implications of Minor Accidents
While some injuries show up right away, other injuries, such as whiplash or concussions, may not be apparent for days or weeks after an accident. That's one reason you should see your doctor right away after any car accident, even a seemingly minor accident. A trained healthcare professional can determine whether there are symptoms you don't recognize and document them. You should follow up as soon as you discover any unfamiliar symptoms that could be crash-related.
Even minor accidents can cause significant psychological challenges such as anxiety or PTSD. Physical and psychological problems can require long-term treatment and missed work. They may create an overall lower quality of life.
Dealing with Insurance Claims
Once you file an insurance claim, an adjuster will investigate the accident, assess the damage, and determine the claim's validity. Then they will typically either offer a settlement or deny the claim based on their findings. In many cases, the settlement they offer may not cover unforeseen long-term expenses. A skilled injury lawyer can negotiate aggressively on your behalf.
Consideration of Legal Representation
Anyone involved in a minor car accident can benefit from talking with a lawyer about their legal options. The claims process can be complicated. Even small mistakes can cause an insurance company to reduce a settlement offer or deny a claim. You should consult with a personal injury lawyer if:
You are unsure of your rights
There is uncertainty regarding who is at fault
Another party is blaming you for an accident that you did not cause
There is a chance your injuries may worsen
You have losses that are difficult to quantify, such as psychological trauma
You are worried that the insurance company is not offering a fair settlement
There are multiple parties involved
The Role of Lawyers in Minor Accidents
Attorney Troy A. Brookover has more than 30 years of legal experience, including some time as an insurance defense lawyer. He has an inside perspective of what claims adjusters are looking for and how insurance companies approach claims. Troy A. Brookover can investigate the accident, help you understand the best options for your situation, and negotiate with the insurance company on your behalf.
Skilled attorneys often are able to negotiate higher settlements than a client would be able to achieve independently. Most minor car accident cases are settled well before the case goes to trial, so you likely will not need to appear in court or even file a lawsuit. If a trial is required, though, we would be there to represent you aggressively.
Get Legal Help from Our Experienced San Antonio Car Accident Attorneys
The team at The Law Offices of Troy A. Brookover has helped thousands of clients. Our case results speak for themselves. Troy Brookover recognizes that you need full compensation to cover medical bills, lost wages, and other losses. We will work o pursue the best outcome for each of our clients, no matter how large or small your case is.
Contact us today for a free consultation.